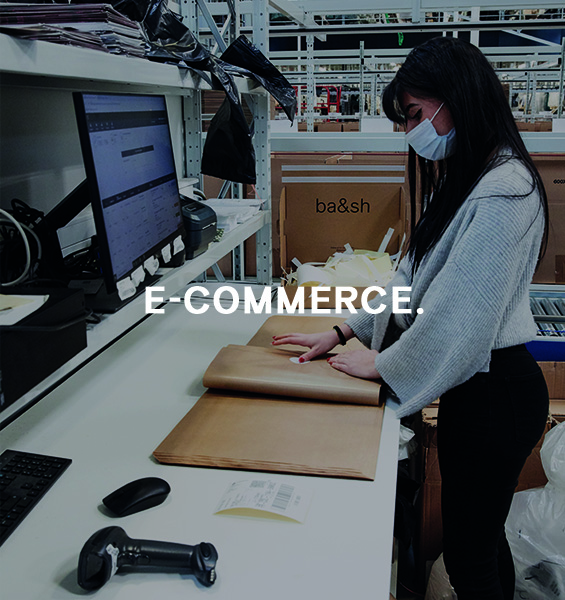 Tous nos emballages e-commerce sont en carton 100% recyclé. Ils sont aussi 100% recyclables et originellement issus de forêts gérées durablement (FSC).
Depuis avril 2021, nous proposons une solution d'emballage circulaire et réutilisable, en partenariat avec la start-up RePack. Après réception de votre commande, vous pourrez déposer votre emballage à La Poste. Il nous sera renvoyé et nous le réutiliserons. Cet emballage réduit les émissions de gaz à effet de serre de plus de 80% par rapport à un emballage 100% recyclé et 100% recyclable. En savoir plus.
Nos sacs en papier sont fabriqués à partir de 70% de fibres recyclées. Ils sont 100% recyclables.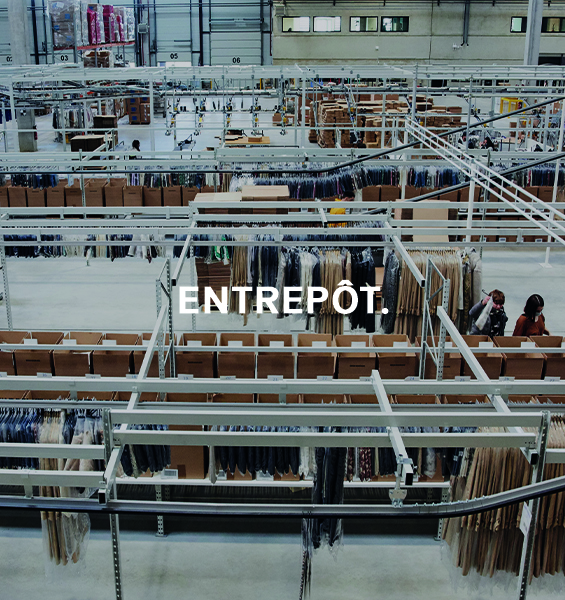 Pour protéger les pièces ba&sh durant leur transport, nous utilisons des pochettes plastiques, appelées polybags. En 2020, elles étaient en partie en PEBD (60% recyclé et 100% recyclable) et en partie en ABS (100% recyclé et recyclable). Le fait qu'elles soient composées de deux matériaux complexifie leur recyclage.
Dès 2022, nos pochettes plastiques seront en monomatériau PEBD, 100% recyclé et 100% recyclable. Nous sommes conscients que cela n'est qu'une première étape, et nous travaillons à minimiser leur utilisation et à les réutiliser en circuit fermé.
Calculer et réduire notre empreinte carbone
In the last few months, we have calculated our carbon footprint for the first time.
We are committed to reducing our greenhouse gas emissions and to follow a path that would limit global warming to +1.5°C compared to the pre-industrial era.
• We will reduce our 2019 greenhouse gas emissions by 30% by 2023
• We will reduce the use of virgin plastic by 100% and we will use 100% recycled and recyclable plastic.
Saving energy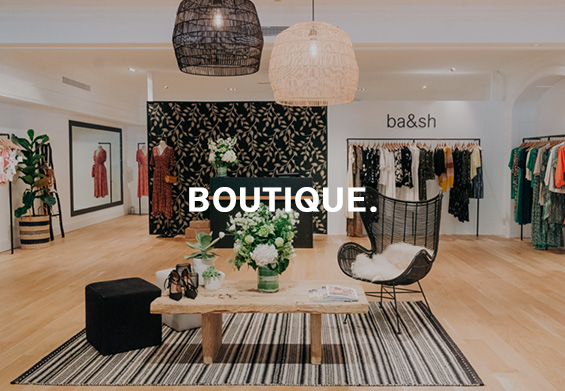 The bulbs in our shops have been changed and all lighting is now LED. They consume one third of the energy of a conventional low energy bulb and one ninth of an incandescent bulb.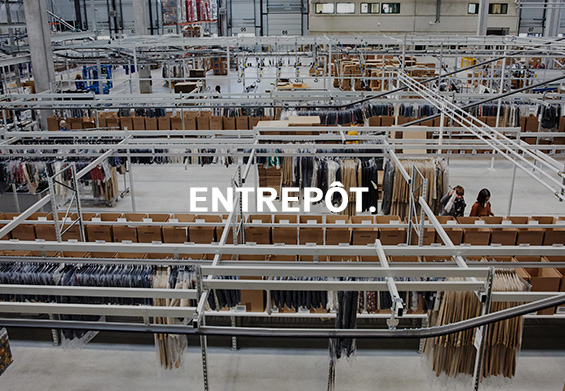 Our warehouse in Louvres (95) is certified High Environmental Quality (HEQ). 96% of site waste has been recycled. The sanitary facilities are supplied by rainwater collection tanks. Natural lighting is optimised in the warehouse thanks to continuous windows on the facade. A photovoltaic power plant will soon be installed on the roof of the building. Many choices that save energy and employ an environmentally friendly approach.
Microplastics
Le lavage en machine des vêtements est à l'origine de plus 35% des microparticules de plastique retrouvées dans les océans. Ces microparticules de plastiques mettent des décennies à se biodégrader, perturbant la faune et la flore pendant toute cette période.
Nous prenons très au sérieux ce sujet. Depuis 2019, nous avons mis en vente sur notre site un sac de lavage : Guppyfriend. Ce sac de lavage emprisonne plus de 90% des microparticules de plastique relâchées à chaque lavage, et a été développé conformément aux recommandations formulées par la Plastic Soup Foundation.
DES QUESTIONS ?
Notre service client est là pour vous, n'hésitez pas à le contacter.